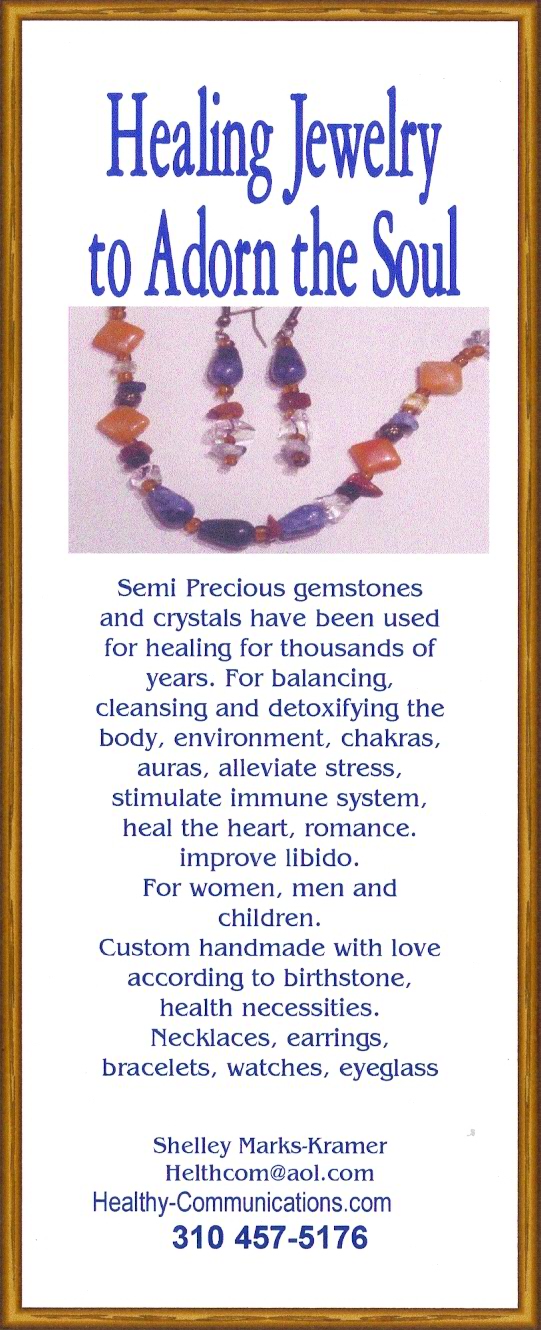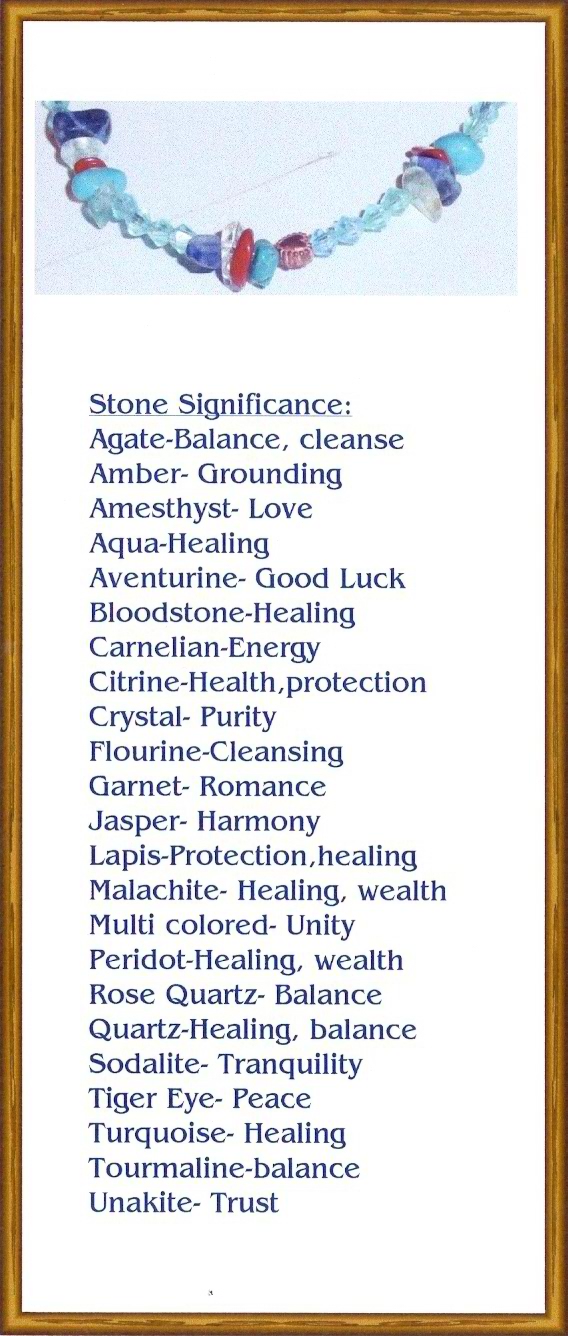 "New" Healing/Energy Jewelry To Adorn the Soul
Necklaces, Earrings, Bracelets, Eyeglasses holders, Watches, Hair ornaments, Key rings handmade with love from crystals and semi precious natural gemstones.
Used for thousands of years for healing the body, balancing the chakras, cleaning and cleansing the body, environment, immune system, love and much more.
Meaning of Love: Colored Stones Decoded
Stone Gems
Gems used in the creation of Shelley's jewelry: Agate (good luck), Amber (protection), Amesthyst (Love), Aventurine Green (good luck) Bloodstone (good health), Blue Agate (Calming), Carnelian (Energy, creativity), Calcite (Protection), Citrine, (protection from negativity) Copper (healing) Flourite (cleansing), Jade (wealth), Garnet (Romance), Mahogany Jasper (Harmony), Malachite (healing) Lapis(calming,healing) Moonstone (balancing), Peridot (protection), Red Jasper (Harmony), Clear Quartz (Purity), Rose Quartz (balance), Smoky Quartz (grounding), Sodalite (Tranquility), Turquoise (Healing) Tourmaline (balancing), Tree Agate (Peace), Unakite (Trust)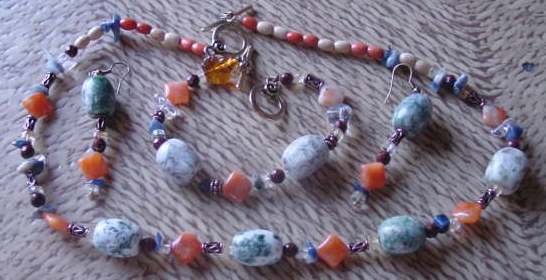 Healing/Energy Necklace, Earrings and Bracelot: Blue Lapis, Calcite, Copper, Citrate, Citrine, Mahogany Jasper, Agate, Quartz, Wood, Apatite
Necklace, Bracelet and Earrings, Watches, Hair ornaments available with all above samples.
Prices start at $15-$25 for earrings
Necklaces starting at $50-$100 goes up depending on stones used and combination orders for necklace, earrings and bracelet.
Watches start at $25 to $75, depending on stones.
Up to $249 for complete sets, necklace, earrings, bracelets.
See website for more information at www.healthy-communications.com
Google in: healing stones and learn more